welcome to woodmont
Woodmont is a special place of hope, acceptance, compassion, and great faith. You will discover outstanding worship, different traditions, missions and ministries, God's gifts and blessings for your life, and a deeper relationship with Jesus Christ. All people are welcome here to share in the Lord's Supper, and unite in the love of our Savior. We can't wait to meet you!
Plan your Visit
Everyday at Woodmont we fulfill our mission - Seeking God, Sharing Love, and Serving Others -
by living lives with compassion, joy, acceptance, and love. Please join us.
Sunday Worship
For Kids and Youth
Sunday School
Three Worship Styles
Relaxed Worship - 9:30 a.m. in the Sanctuary
This energetic service includes a Children's Moment at the chancel steps and different live music and vocal performances.
Traditional Worship - 11:00 a.m. in the Sanctuary
This service features the full Chancel Choir and organ along with special performances.
The Bridge - Contemporary Worship - 9:45 a.m. in Drowota Hall
Reimagine worship with a vibrant community of believers through music, art, and a deepening relationship with Christ. More information can be found HERE.
Come As You Are
Your presence with us is what's important - not what you wear while you're here. Please come as you are. Plenty of parking is available. You can expect a warm welcome, a place for the kiddos, hot coffee, and outstanding worship.
*Our Sanctuary is equipped with Hearing Loop Technology and devices are available.
Woodmont picks up and drops off for Sunday School and worship in the Green Hills Area.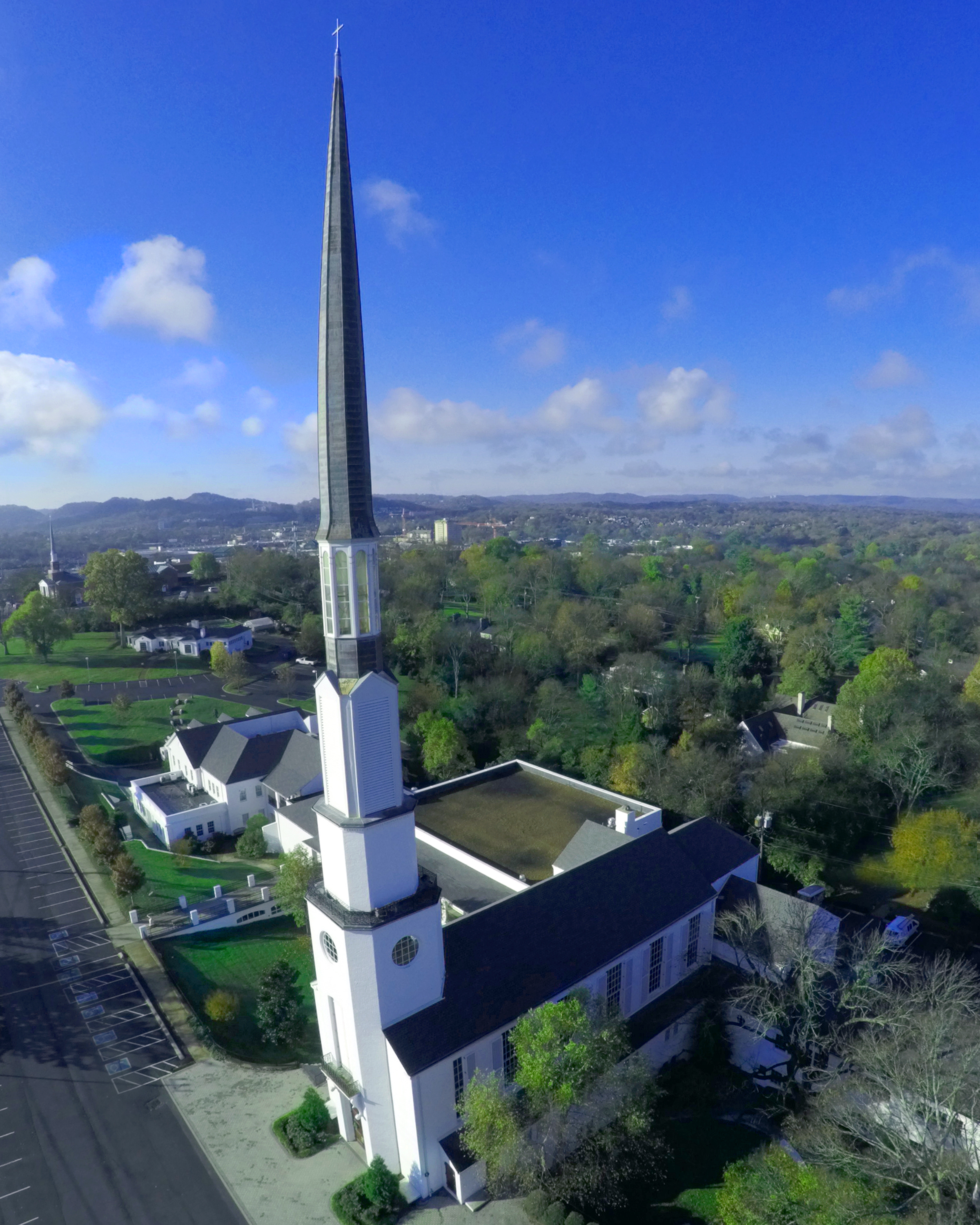 ALL AGES WELCOME
Nursery
9:30 a.m. Worship Service - Children up to 18 months
11:00 a.m. Worship Service - Children under 2 years
5:15 p.m. "The Bridge" - All babies and children
Woodmont Kids
Children's Sunday School - Sundays at 9:30 a.m.
Our day begins with a "Children's Moment" in the Sanctuary at 9:30 a.m. worship. Children are invited to the Chancel steps for a brief lesson with one of our ministers, then they head downstairs to the Kids Commons, where children age 18 months through 5th grade join us for fun learning experiences.
Children's Church - Sundays at 11:00 a.m.
Children ages 3 through 5th grade may sit with their parents at the beginning of the worship service and leave for Children's Church following the scripture reading. During Children's Church we learn about worship in an age-appropriate setting featuring prayer, scripture, lighting of the Christ Candle, and a 'feast.' The hour also includes fun Bible-themed crafts and activities. Pick up is following the service downstairs in the Kids Commons.
Woodmont Youth Group
Sunday School - 11:00 a.m. in the Youth Wing
All youth (6th - 12th grade) are invited to Sunday School where we teach scripture based lessons while enjoying donuts, juice, and fellowship! Most students come to Sunday School right after 9:30 worship in the Sanctuary or 9:45 worship at The Bridge in Drowota Hall (beginning August 14th).
9:30 a.m. Classes
Disciples Class in Room 105
This class focuses on the Scriptures and how they speak to our lives and lifestyles today.
Challenge Class in Room 200
This class discusses contemporary issues from a Christian perspective using a variety of formats.
Young Adults Class in the Boardroom
Note: start time is 9:45 a.m. This class focuses on the Bible and is attended by many young adults ages of 26-35.
Spiritual Journeys for Women Class in the Bay Room
This class taps in to the vitality, energy, and creativity we seek in our Christian lives in order to face our challenges as women.
11:00 a.m. Classes
Reflections Class in Room 200
This is a Bible and issue based class that thrives on discussion and group participation.
Points of View Class in Room 105
This class is an informal discussion group that addresses current issues in the relationship between modern culture and Christianity.
Pathways Class in the Boardroom
Throughout the year we will gain insight on the challenges facing the modern Christian family including marriage, prayer, and faith.
Spiritual Journeys Class - 2nd hour, co-ed in the Bay Room
This is a coed confidential group dedicated to sharing its "experience, strength, and hope" based upon the twelve steps of life in Christ.
College/University Aged Young Adults in Room 100
This is a one-hour class focused on the Bible attended by many young adults between the ages of 19-25.